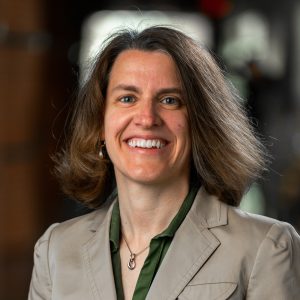 Ph.D., University of Michigan (2008)
Office: AUST 436
Office phone: 860-486-2420
Curriculum vitae
Research Interests:
GIScience & Land Change Science
Spatial pattern analysis and statistics
Modeling land change dynamics
GIS Applications in Civil & Environmental Engineering
UConn Geography Research Clusters:
Geographic Information Science and Systems
Selected Publications
2017.  Wang, K., Ivan, J.N., Burnicki, A.C., Mamun, S.A.  Predicting local road crashes using socio-economic and land cover data.  Journal of Transportation Safety & Security, 9(3): 301-318.
2016.  Gao, J., Burnicki, A.C., Burt, J.E.  Bias-variance decomposition of errors in data-driven land cover change modeling.  Landscape Ecology, 31(10): 2397-2413.
2012.  Burnicki, A.C.  Impact of error on landscape pattern analyses performed on land-cover change maps.  Landscape Ecology, 27: 713-729.
2010.  Burnicki, A.C., Brown, D.G., Goovaerts, P.  Propagating error in land-cover change analyses: impact of temporal dependence under increased thematic complexity.  International Journal of Geographic Information Science, 24(7): 1043-1060.
Research Projects
"From Precipitation Thresholds Identification to Planning: Helping Communities Plan and Adapt to Future Extreme Events"  Funded by: NOAA Sectoral Applications Research Program (role: co-PI)
"The Development of a Drinking Water Vulnerability Assessment and Resiliency Plan for Connecticut"  Funded by: Connecticut Department of Public Health
"Improvements to Road Safety Improvement Selection Procedures for Connecticut"  Funded by: Connecticut Transportation Institute - Connecticut Cooperative Transportation Research Program (role: co-PI)